Welcome to the Business of Strength
Sports Performance and Business Career Mastery
As Featured In

You Probably Won't Make It
As a Coach, Personal Trainer, or Business Owner
in the Private Sector
There are over 500,000 personal trainers, strength coaches, and gym owners in the United States alone.

The average coach and gym owner makes roughly $42,000/year. Not a career that is very sustainable.
To make matters worse, 20% of small businesses fail in their first year, 30% of small businesses fail in their second year, 50% of small businesses fail after five years in business, 70% of small business owners fail in their 10th year in business.
ONLY 3 out of every 10 of you reading this – will have a successful business in the next 10 years.
The odds are stacked against you. Thankfully, 99.99% of them aren't willing to go the extra mile to create the successful career that you came here looking for.
At Business of Strength & VH Education
We help our coaches, trainers, and business owners spark curiosity and genuine enthusiasm in their pursuit of career mastery by providing them with the opportunity and the support system to find their 'hook' and develop a passion and skill set that will set them apart.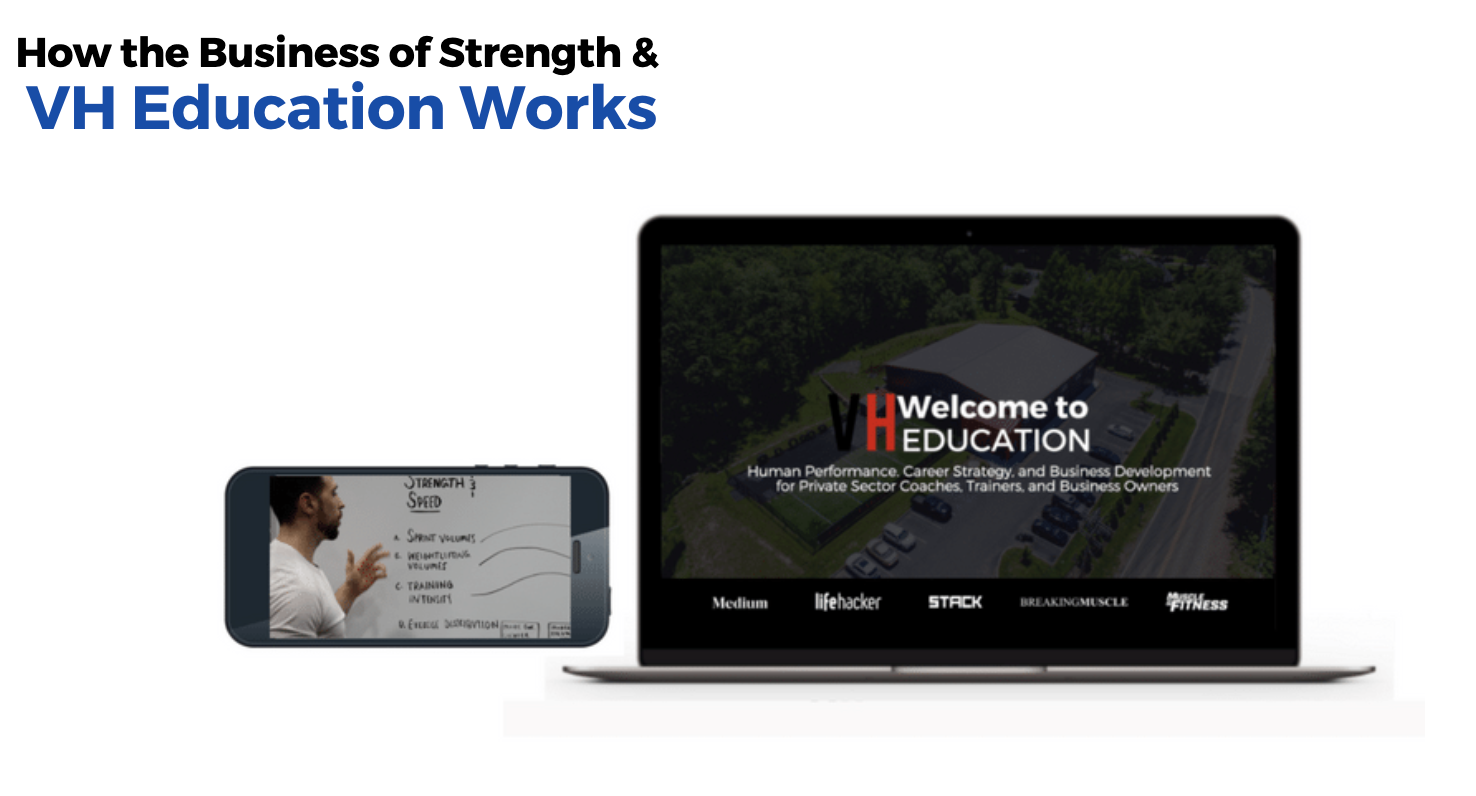 STEP 1 What is VH Education?
Varsity House Education is an extension of the Business of Strength. We teach human performance, career strategy, and business development for coaches, trainers, and business owners. Every system and principle we teach is based on our experiences at Varsity House Gym, a 7 figure private sector facility that has produced over 10,000 youth, high school, ESPN's Top 100, D1 All American, NBA, MLB, NFL, every day gym goers, weekend warriors, and CEO's of Fortune 500 companies.
STEP 2 Join Free for a Week
We understand you might not be ready to make the commitment. We provide all potential community members an opportunity to experience everything we have to offer for one free week. This will allow you to see if we are a good fit for one another.
Free Week Discount Code: VHEFIRSTWEEK
STEP 3 What You Get When You Join
Varsity House Education is a monthly educational platform in which you get 2 new courses a month - 1 business/1 performance training based on our battle tested systems and principles at Varsity House Gym. In addition to these courses, you get 24/7 access to our team, 1x a week zoom call, and access to all of our resources that we use on a daily basis.

Check Out Below!
We Help Coaches Just Like You



ACCESS OUR FREE RESOURCES BELOW BY VISITING OUR "ALL COURSES" PAGE TO GET STARTED
Turning Pro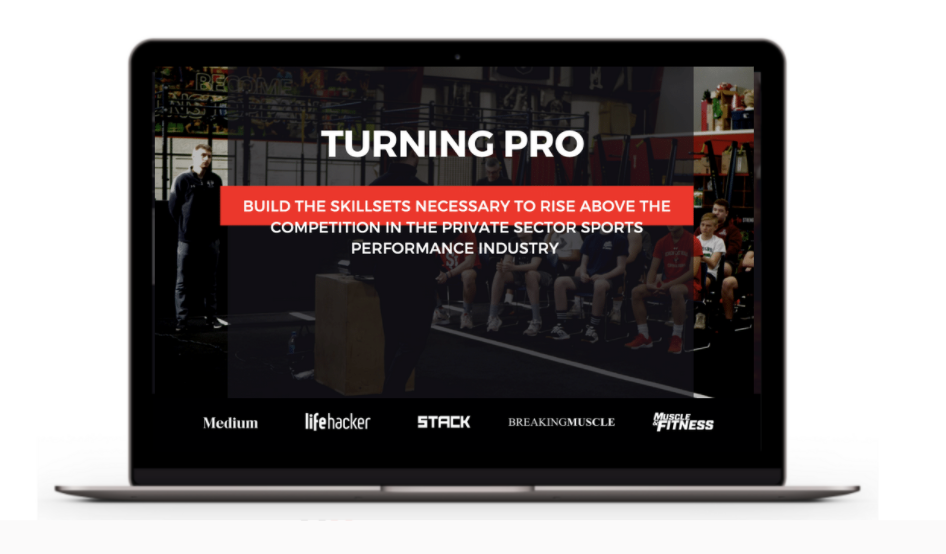 Just because you're making money or running a business does not mean you're a true professional in the private sector sports performance industry. We teach you the skill sets necessary to seperate yourself from the rest and build a long-term sustainable career and business.